The outside of forefoot is designed using high-strength TPU.
This significantly enhances the lateral stability during intense and rapid transfer of direction when playing badminton.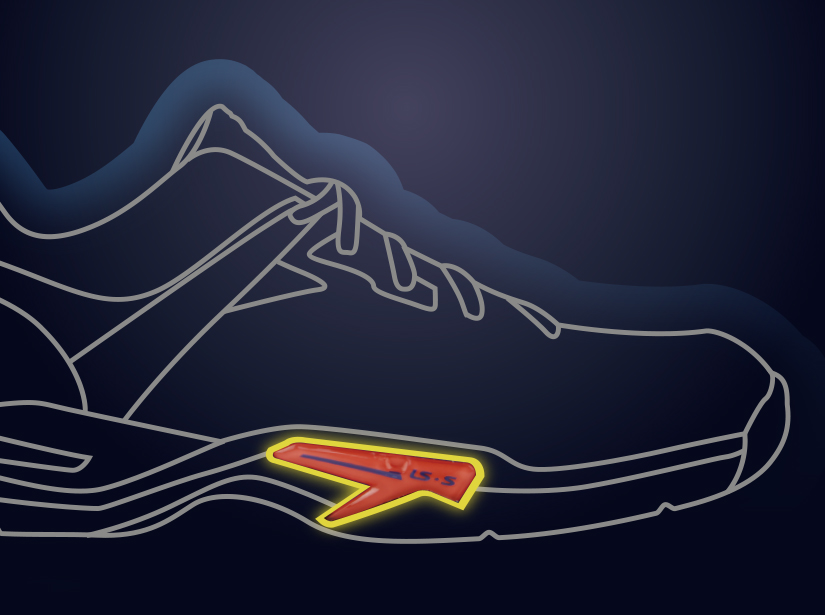 The three-dimensional carbon fiber sheet provides mid-sole stability and decreases the torsional strain on the foot's arch.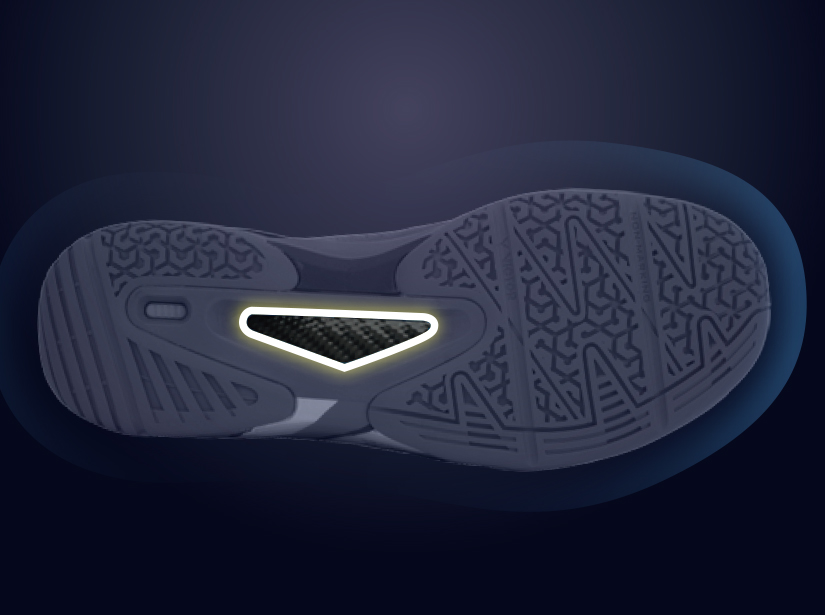 The high elasticity material, increased in resilience and
shock absorption, can significantly enhance the instant resilience, shock absorption and cushioning effect to shocks.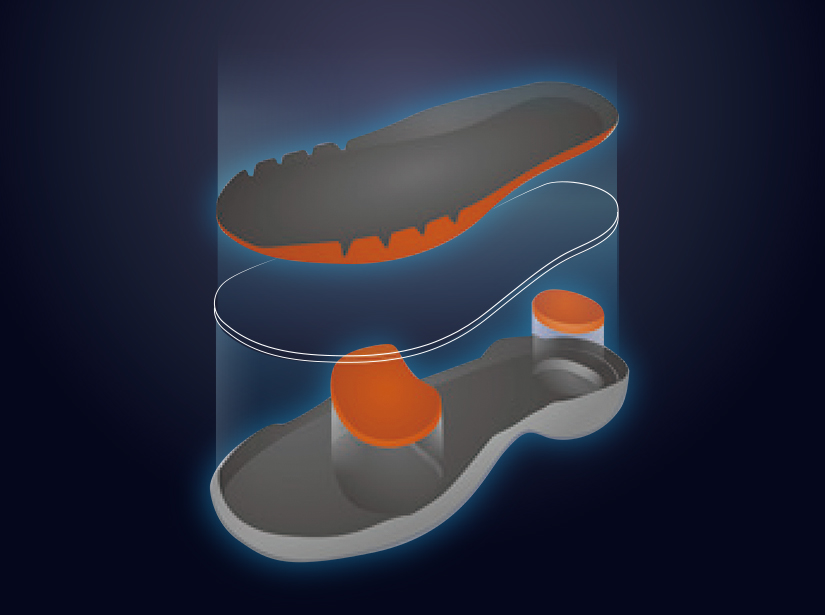 Lightweight, highly resilient, and durable midsole, increased in durability and resilient performance compared to the original high resilient EVA, reduced the weight, improves the life-span of shoes, and lower the muscle burden for users in intensive exercises, allows taking agile paces quickly.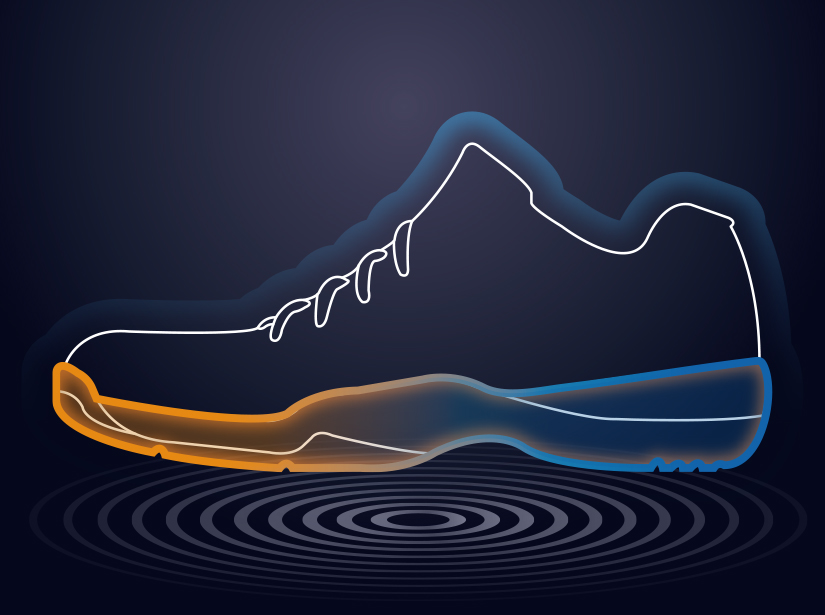 A unique breathing mesh layer is used to increase ventilation. It facilitates the heat dissipation. This creates a more comfortable environment for the feet.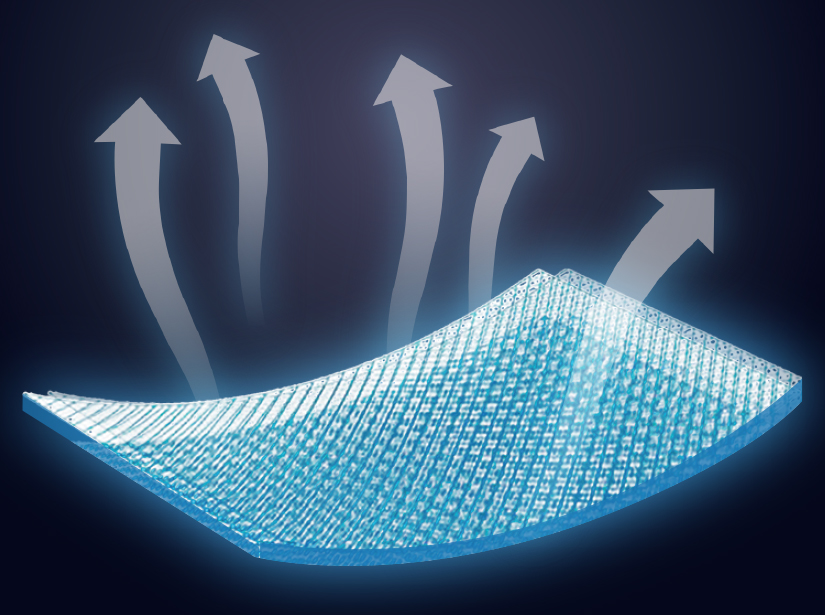 The newly invented double-wedge structure midsole: Based on the principle of biomechanics, the special cushioning/elastic material is overlapped with the midsole material to achieve a double-wedge structure midsole with both energy absorption and stable support.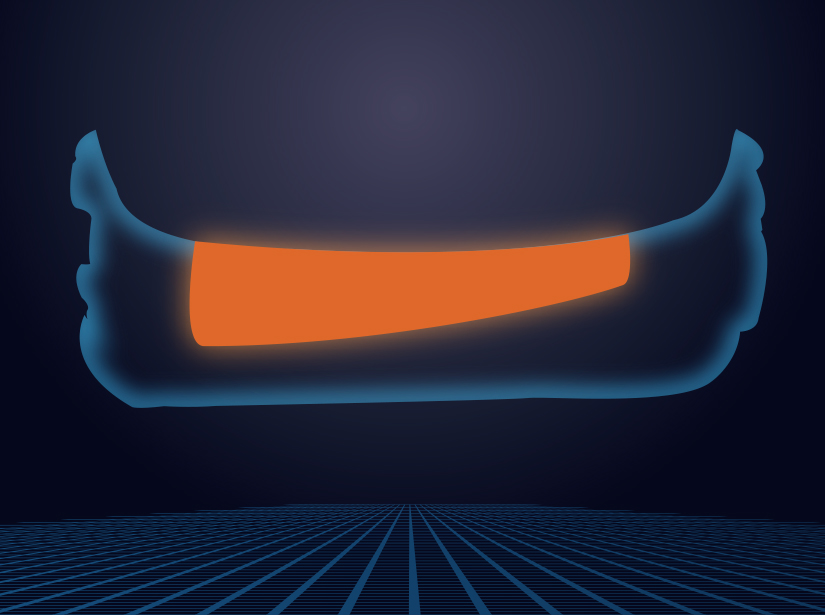 Upgraded outsole rubber, slip-resistant performance increases by 21% on dry PU floor.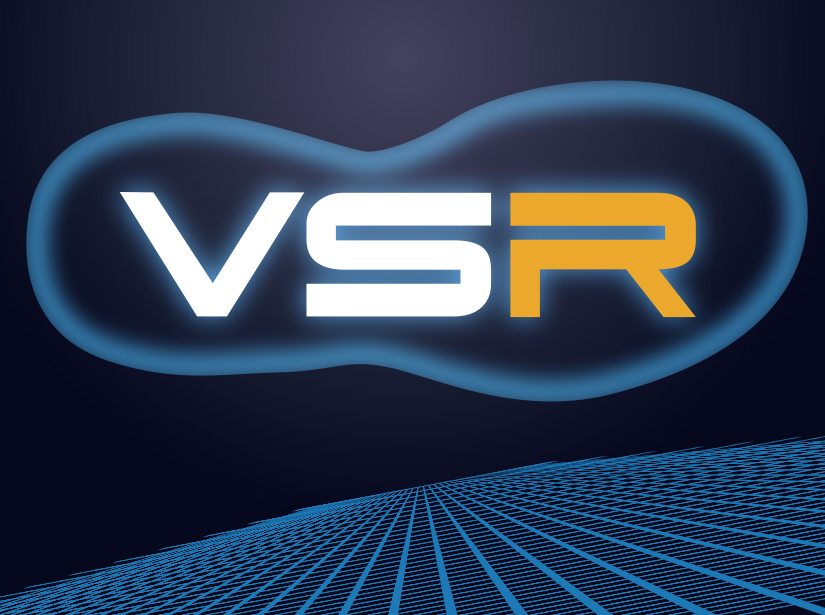 The inner surface of the toe is made of super wear-resistant special material which greatly prolongs the service life of the footwear. In a wear level testing, the super wear-resistant technology applied to the toe is proved 16 times more wear-resistant than average PU leather.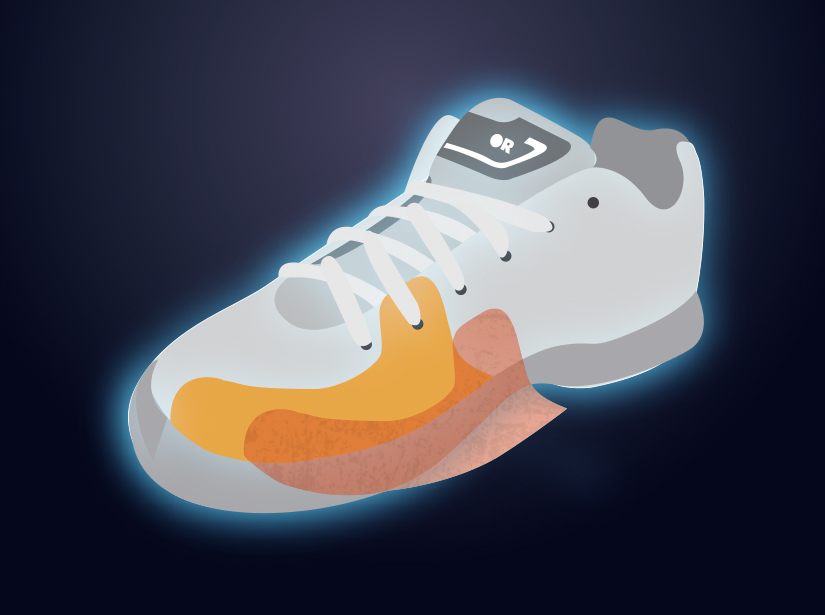 Midsole
Light Shock-Absorbing EVA+Light Resilient EVA+ENERGYMAX 3.0+TPU+Carbon Power
Upper
Microfiber PU Leather+V-Tough+Double Mesh